Making Peach Cobbler-Crumble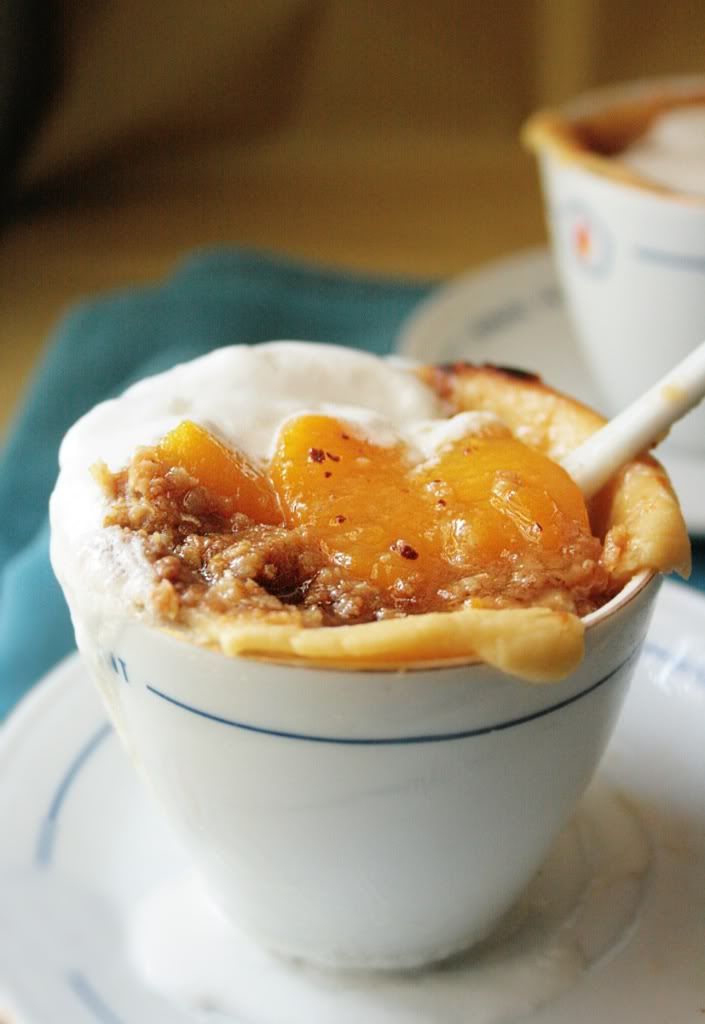 Bought some canned peaches the other day for god-knows-what reason. I really should bring a grocery list with me when I shop. I always end up throwing in all sorts of things I don't really need. Anyways…
I originally wanted to make peach cobbler but didn't have enough brown sugar, so I sort of merged the two recipes together. I guess this qualifies as a pie too since the crust is under the peaches. Pretty simple to make, didn't take that long at all. The taste is quite wonderful,actually. I prefer to eat my desserts cold so I chilled mine for a bit longer, but feel free to eat this when its still warm with a generous amount of ice cream :)
Peaches:
400g of (canned) peaches + 50ml lemon juice + 70g sugar + 1 tsp ground cinnamon + 1 tsp ground nutmeg + 1 tsp cornflour + 100g butter
Slice the peaches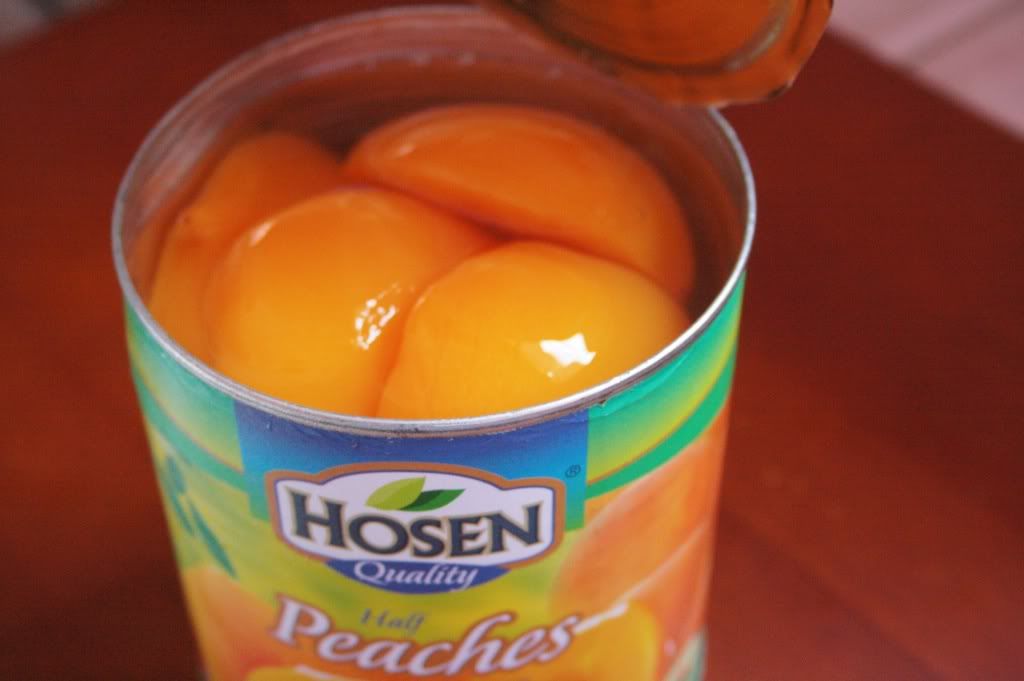 Juice the lemon
Take a deep skillet or saucepan and throw in the peaches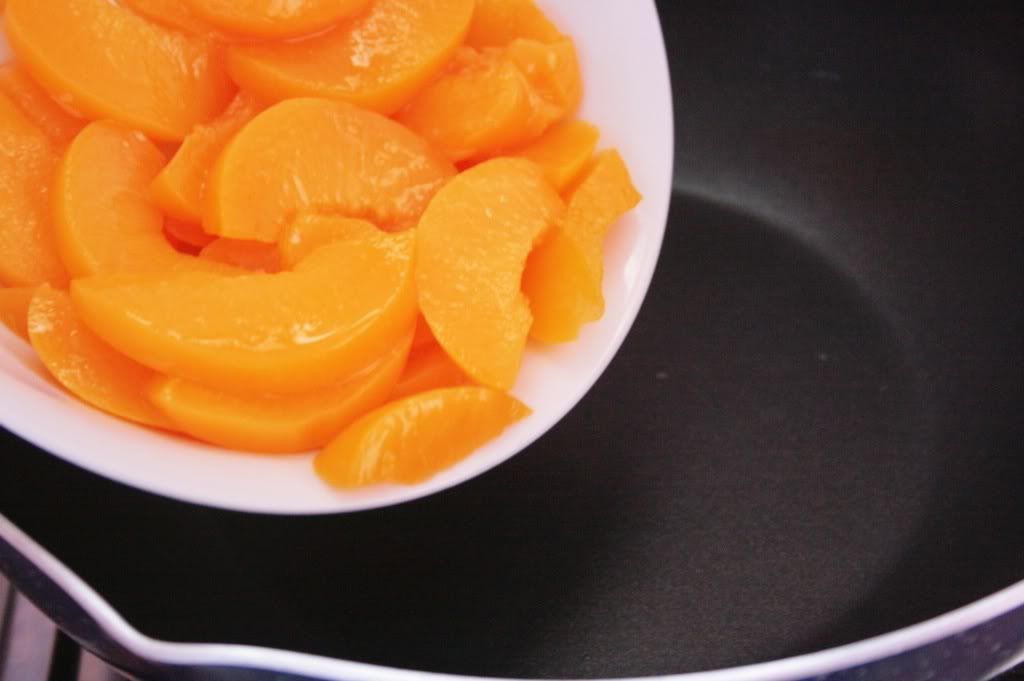 Add lemon juice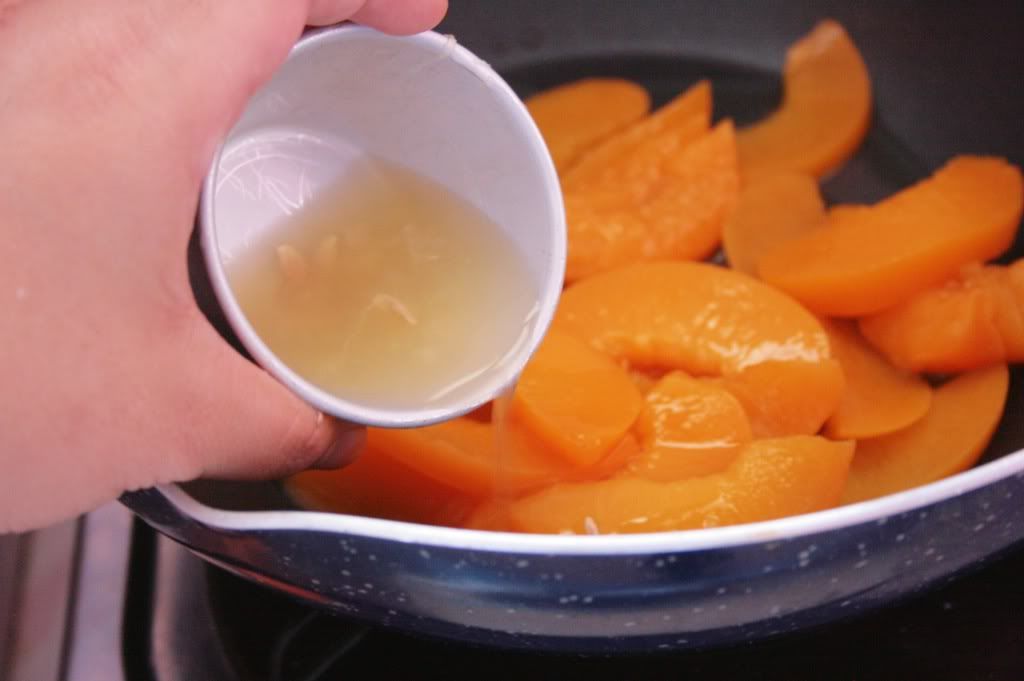 Add the butter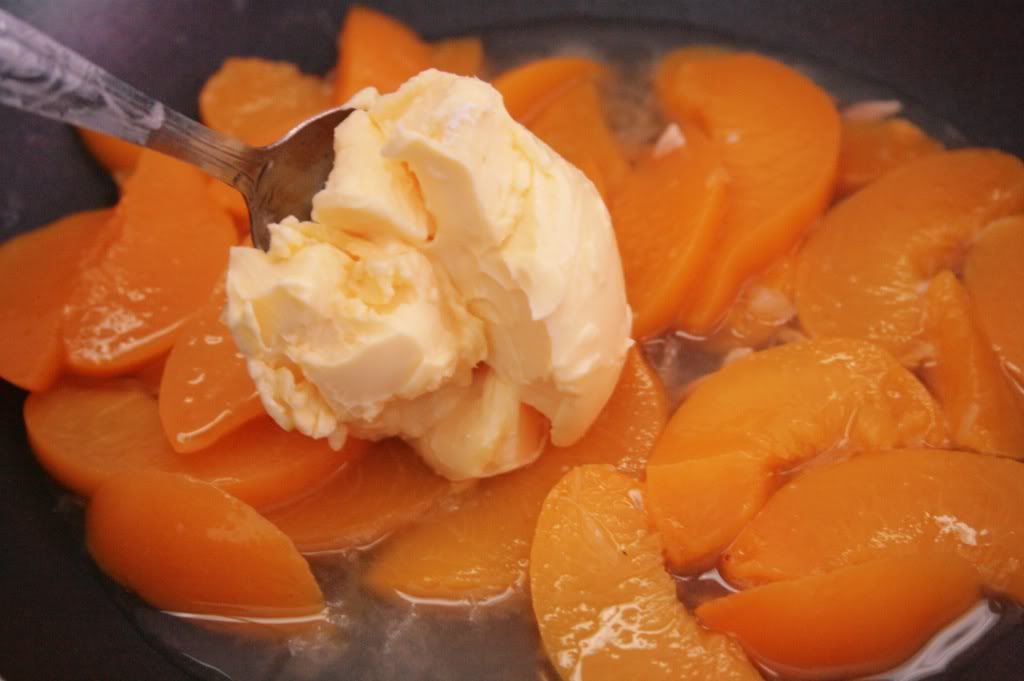 Add the spices to the sugar
And add that to the peaches (and the cornflour, which I didn't take a photo of)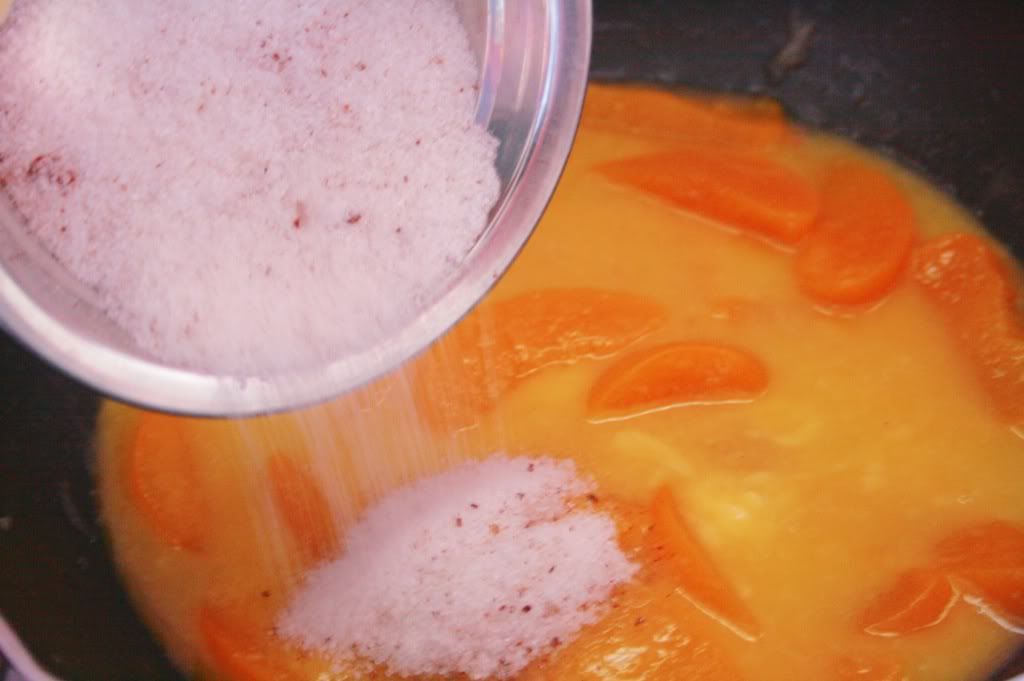 Let it simmer. Set aside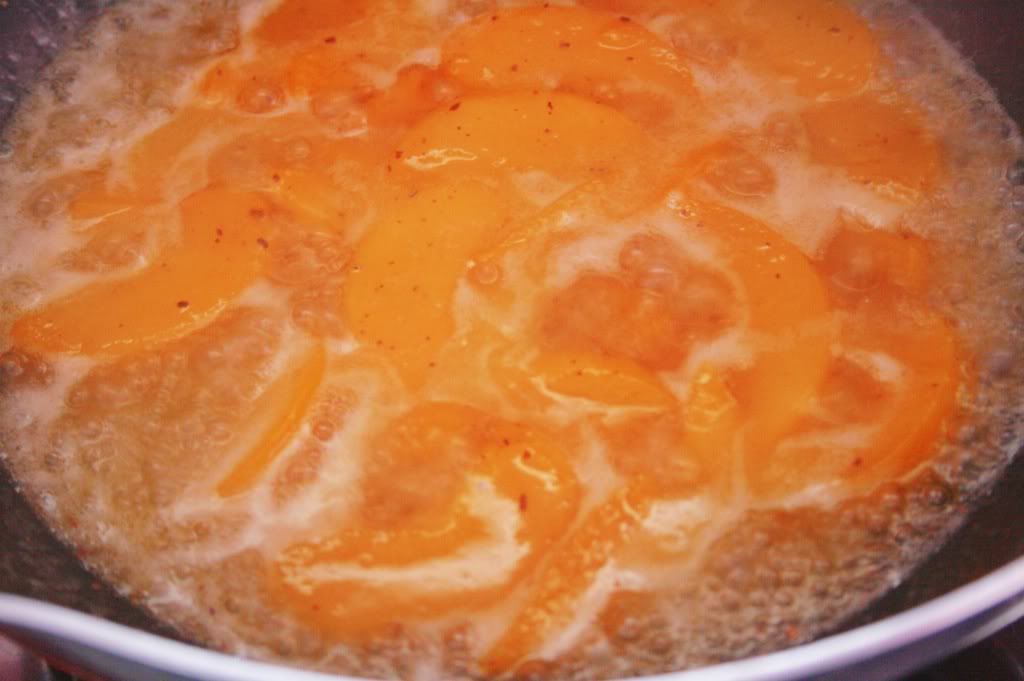 Crust:
198g all-purpose flour + 3 tablespoons sugar + 1tsp salt + 229 butter + 1 egg + 56ml cold water
In a medium bowl, sift together the flour, 3 tablespoons sugar, and salt. Work in the butter with your hands until the mixture resembles coarse crumbs. Whisk the egg with the water.
Add in the water-egg mixture to the flour until it forms a dough. It shouldn't be sticky. Shape into a ball and stick it in the freezer for 20-30 mins.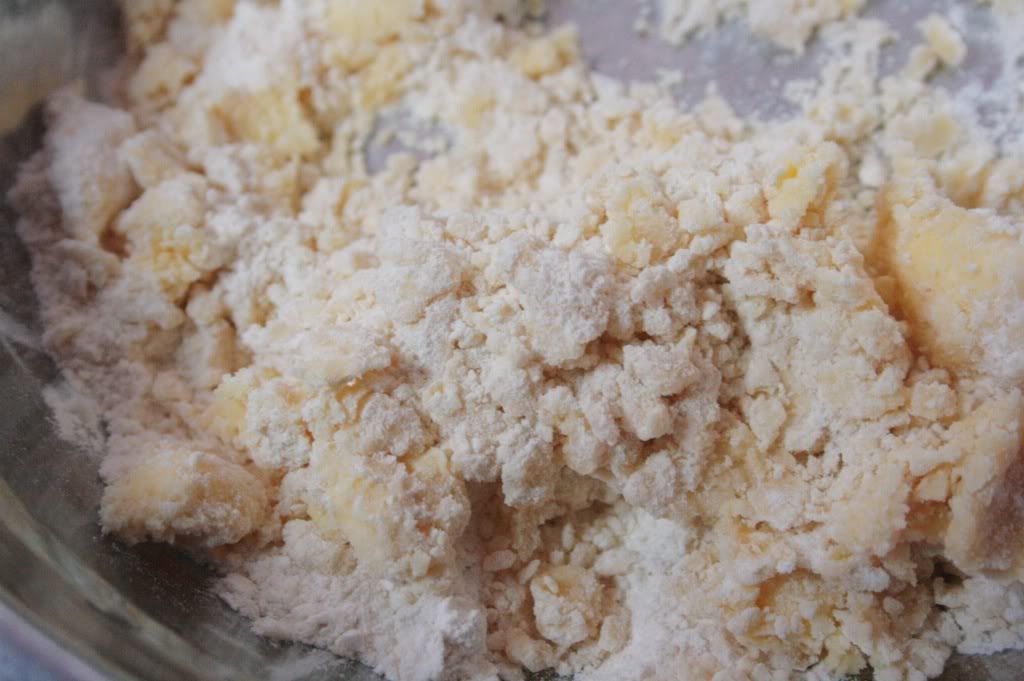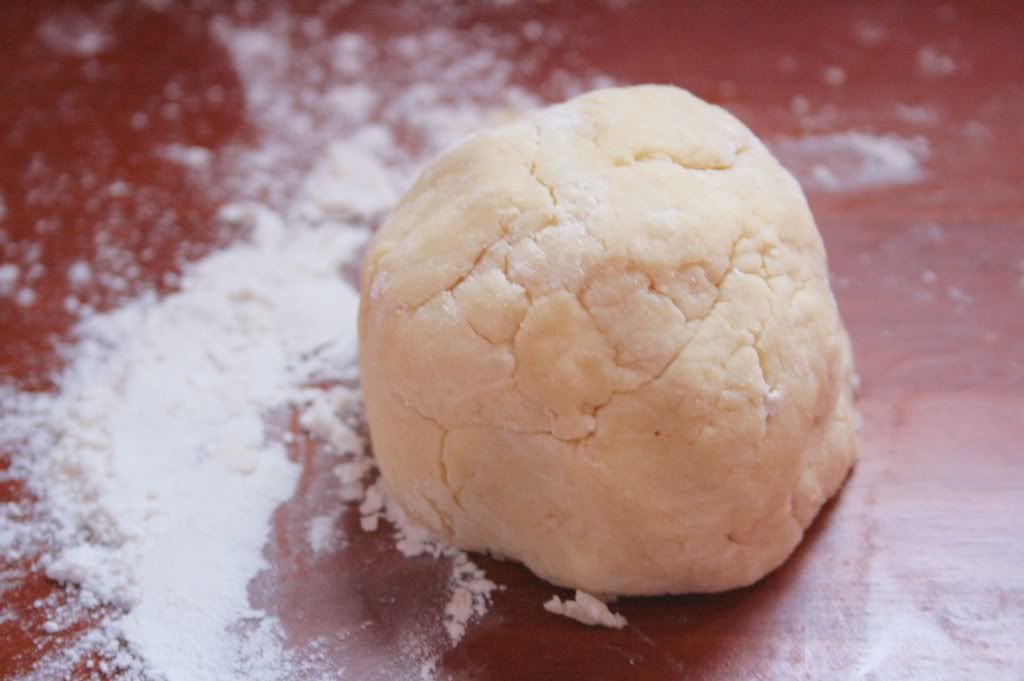 Take it out, roll out using a rolling pin
Butter your container. I'm using teacups here. Feel free to use ramekins, pie tin yadayadayada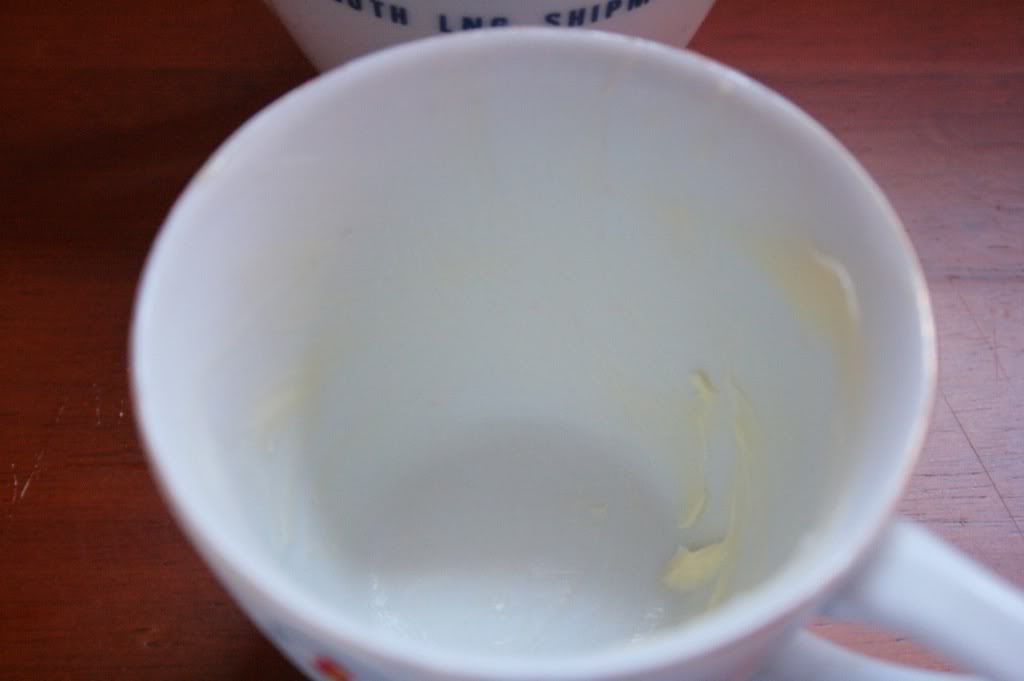 Cover the inner surface with pastry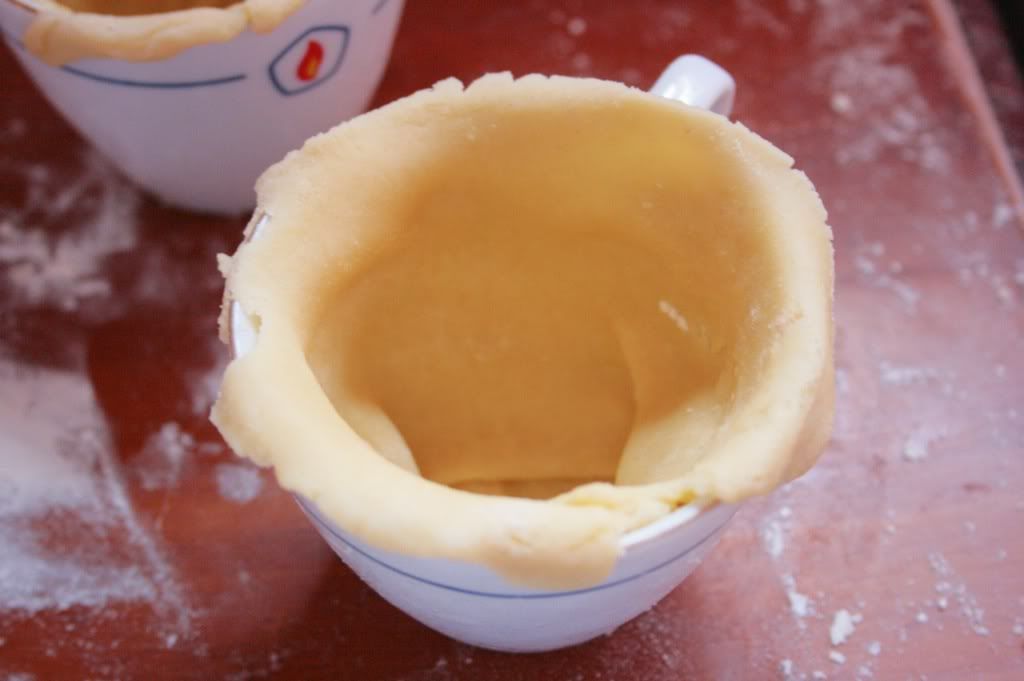 Bake in the oven for 15 mins at 180 degrees celsius. When it's done, set aside to cool for 20 mins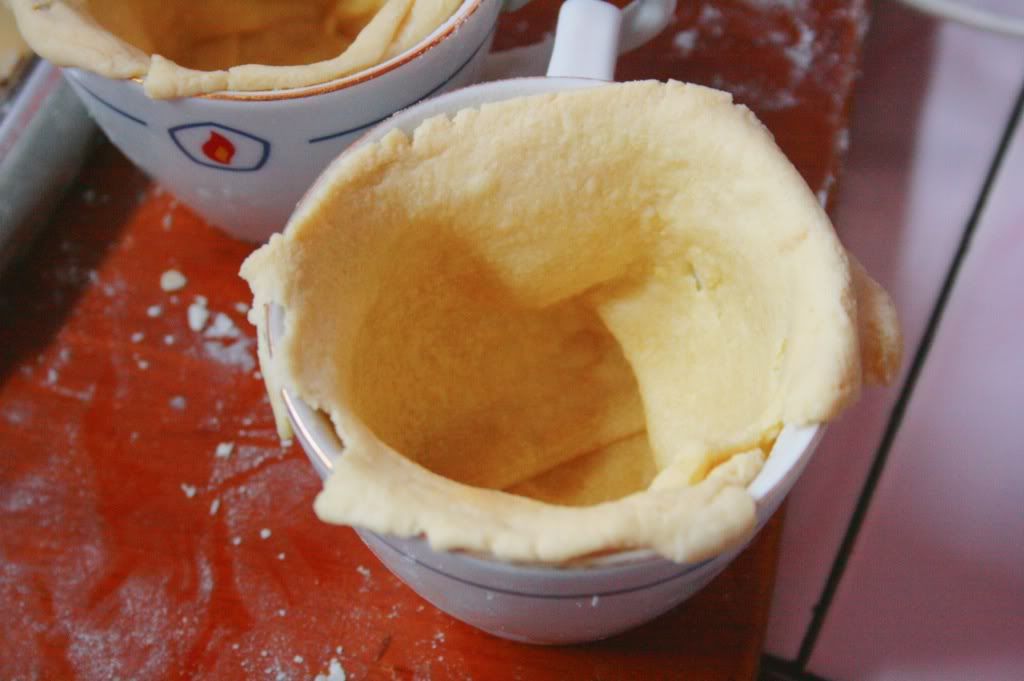 Spoon in the peach mixture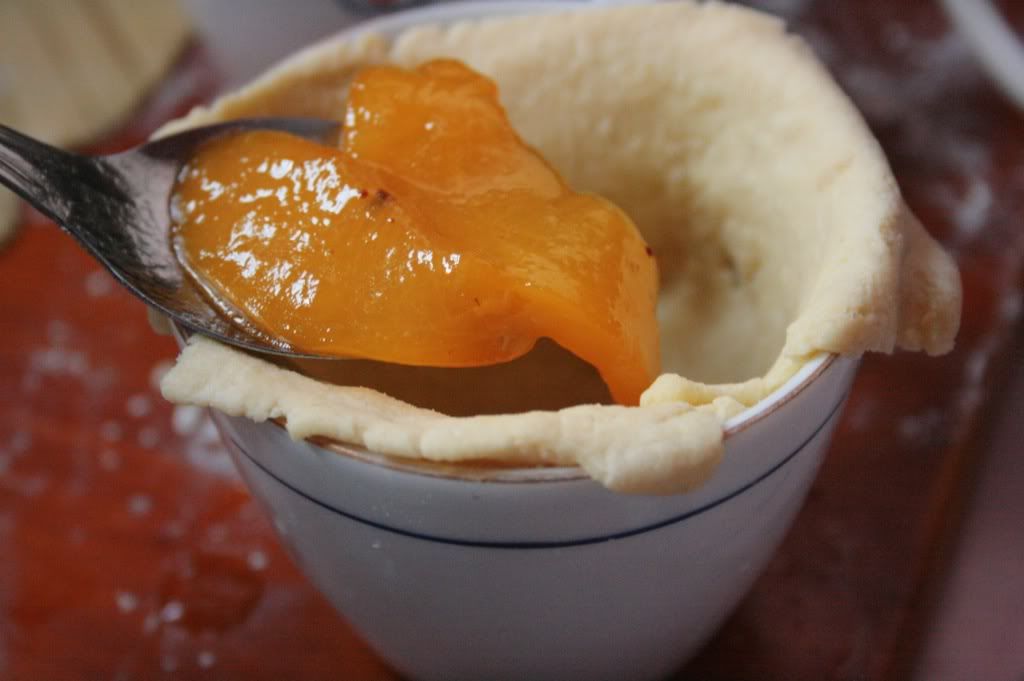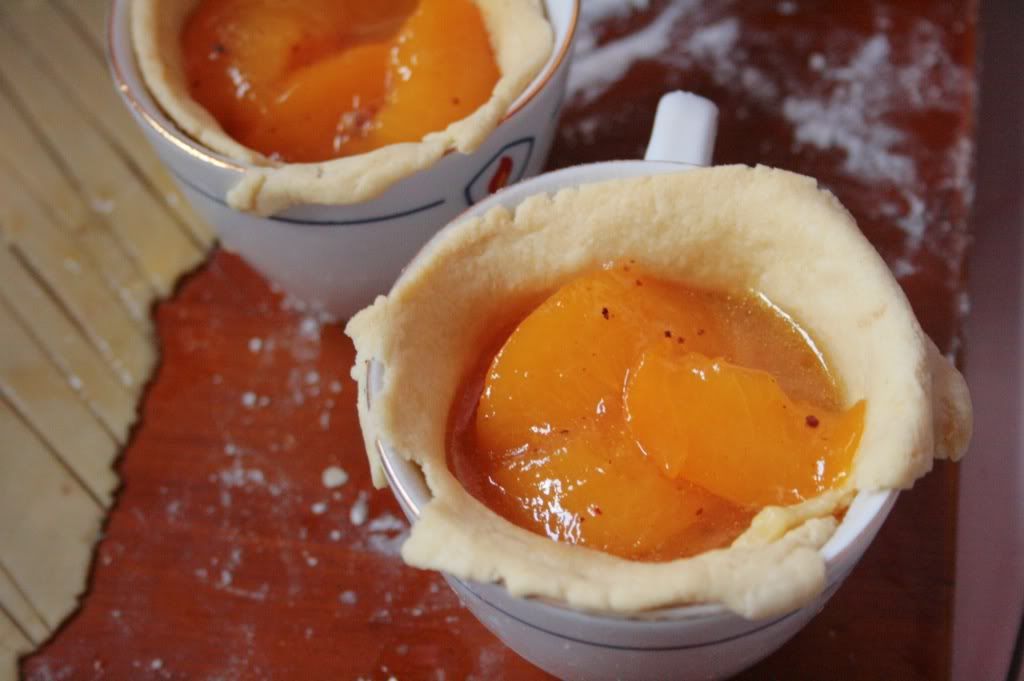 Crumble:
30g rolled oats + 2 tablespoons butter + 2 tablespoons brown sugar
Melt butter and add brown sugar. Add to oats. Mix
Spoon on top of peaches. Bake for 10 mins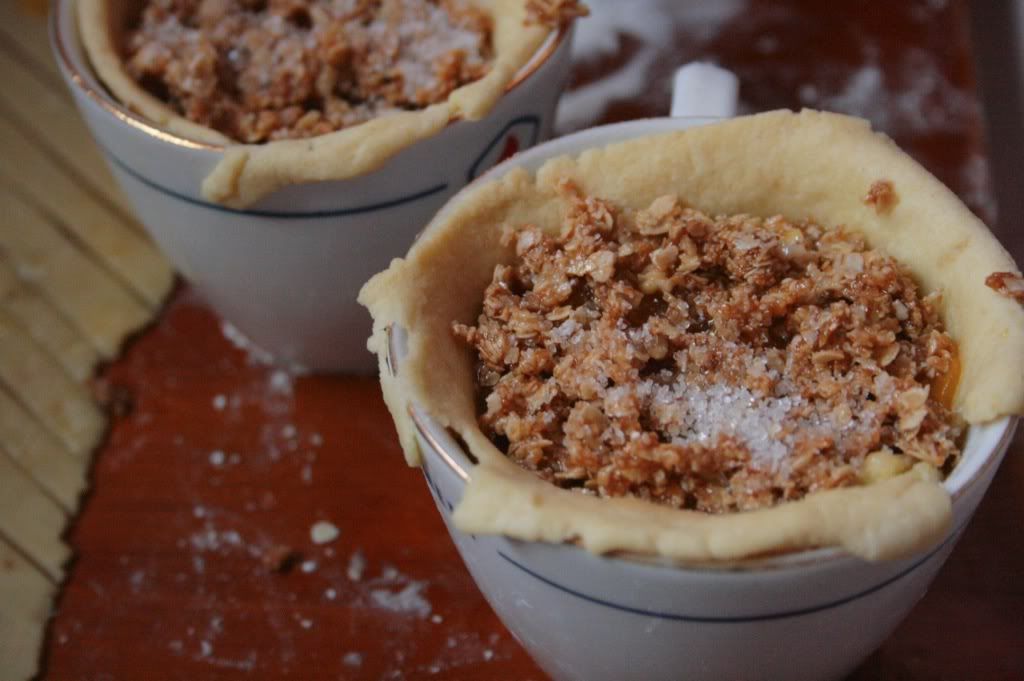 Serve warm with ice cream, whipped cream, heavy cream or any other cream you like
Enjoy! :)
1 year ago
16 notes
peaches
peach cobbler
peach crumble
cooking
food
dessert
summer
food blog
food photography
blog comments powered by

Disqus